[ad_1]

The NFLPA investigation of the Dolphins, related to their handling of Tua Tagovailoa's concussion protocol, is ongoing. This process is expected to last a week or two, according to NFL executive VP Jeff Miller, who adds (via NFL.com's Ian Rapoport, on Twitter) there is every indication the team followed the protocol.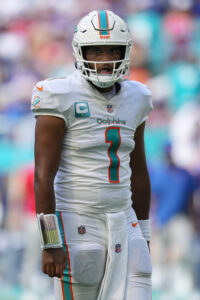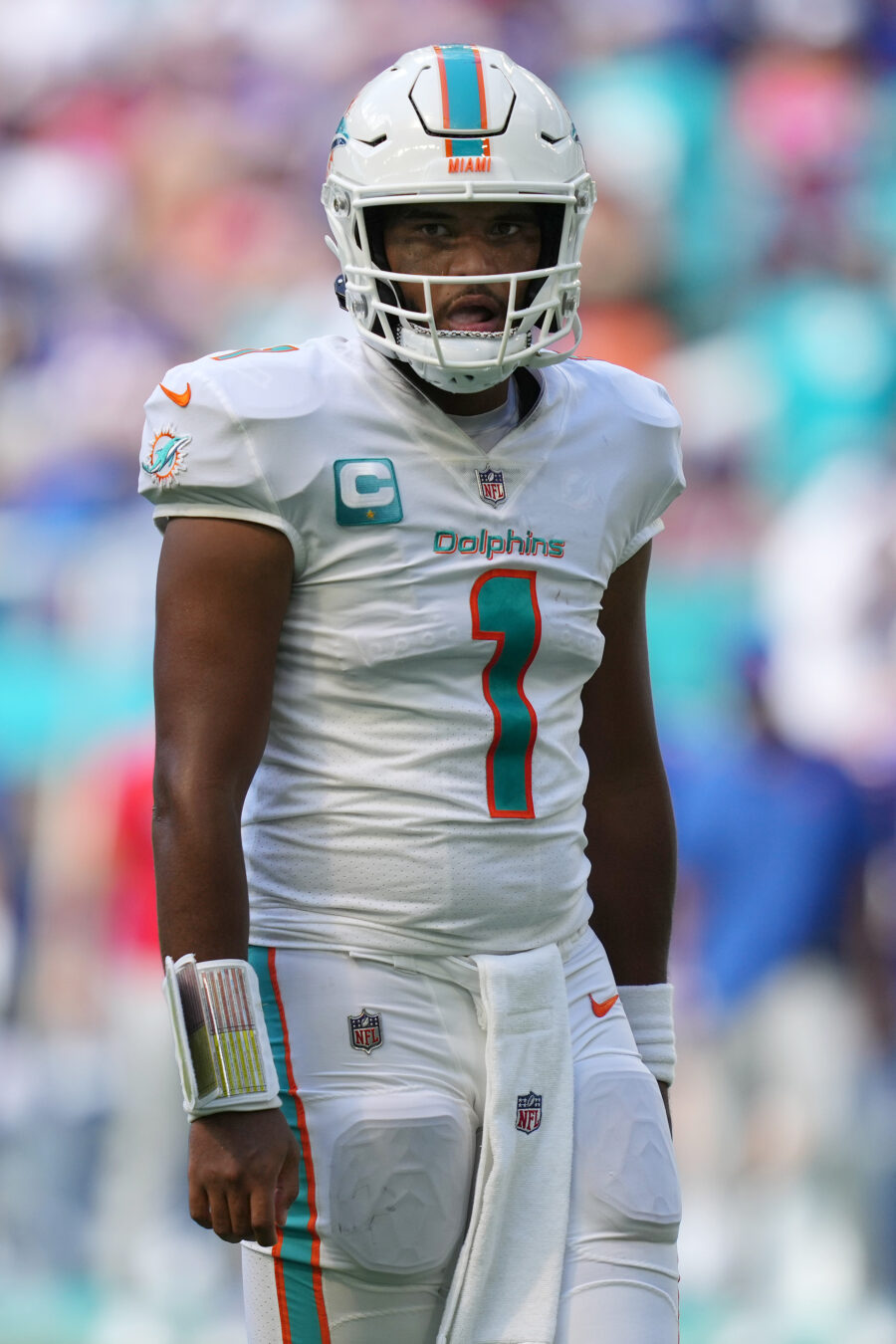 Although Tagovailoa's quick return to action against the Bills sparked the union's inquiry, he is not a lock to face the Bengals on Thursday. The Dolphins have listed their starting quarterback as questionable for Week 4 with back and ankle issues; Tagovailoa went through limited practices Tuesday and Wednesday. He said Tuesday the back issue has caused him more problems.
Tua said it felt like he hyperextended his back during a quarterback sneak Sunday, and Matt Milano shoving him to the turf on the next play produced a head hit and post-play stumble that sent him into the protocol. The third-year passer blamed the noticeable stumble on the back injury.
Mike McDaniel said postgame Tua navigated concussion protocol, but the talented southpaw added (via the Miami Herald's Barry Jackson) that his back "started to lock up" on him during the second half against the Bills. McDaniel is optimistic Tagovailoa will play against the Bengals; the Alabama alum called his new HC late Monday night to discuss his status.
Even if the investigation clears the Dolphins, their quarterback continues to run into injury trouble. The severe hip injury Tagovailoa suffered late in his junior year affected his draft stock, although not as much as it turned out. In the Dolphins' home Bills matchup last year, Tua sustained rib fractures that sent him to IR. Thumb and finger maladies have also sidelined Tagovailoa for a game piece during his Miami stay.
The team has a highly capable backup Teddy Bridgewater, who worked as a starter (with the Panthers and Broncos) over the past two seasons. Bridgewater, 29, took three snaps in relief of Tagovailoa in Week 3. While Bridgewater is a seasoned option, Tagovailoa is having the best stretch of his short career. After his 469-yard, six-touchdown day against the Ravens, he averaged 10.3 yards per attempt on 72% passing in Sunday's injury-hit game. Leading the Dolphins to the AFC's lone 3-0 record, the oft-questioned passer ranks first in QBR entering Week 4.
.

[ad_2]

Source link