[ad_1]

A woman has been branded "reckless and irresponsible" for moving in with her boyfriend and his young daughter after just a few months together.
According to the woman's sister, who shared her concerns in a viral Mumsnet post, her sibling has "gone through" 16 boyfriends in the past 14 years, all of whom have had children they have welcomed into their family.
But when they "inevitably break up," the sister wrote that her kids are left crushed at the realization that the children they welcomed into their family will likely never be seen again.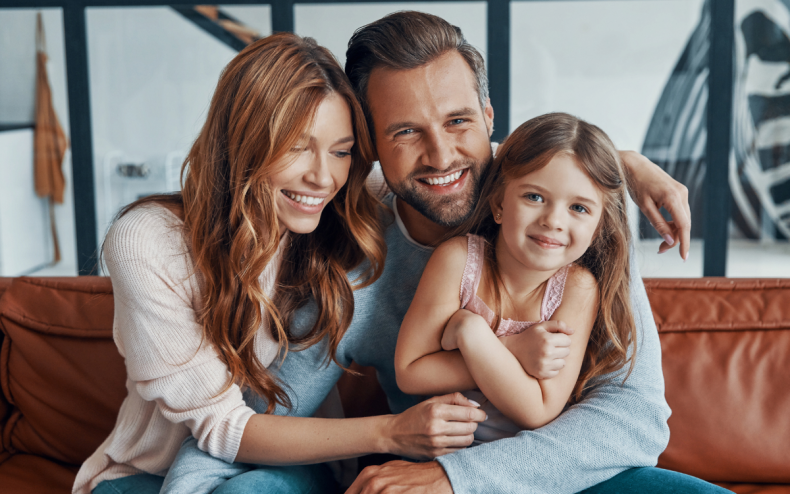 Stability is crucial for the healthy development of any child, but it doesn't have to involve two parents.
A study by academics at Ohio State University concluded that children who were born and grew up in stable single-parent homes generally did as well as those raised in married households in terms of both behavior and academic ability.
"My message to single moms is to think carefully before they decide to get married or live with a partner," said Claire Kamp Dush, author of the study and now a professor at the University of Minnesota.
"Both romantic relationships and parenting are hard work. Unless you think that you and your partner can make it for the long haul, I think it would be better for single moms to avoid moving in with romantic partners. Family transitions are hard for kids. "
That goes some way to explaining the concerns expressed by the Mumsnet poster. Although she writes that her sister has "mental health issues" that often lead her to "jump head first into relationships very quickly" without exercising "good judgment," the situation is further complicated by the fact that she is drawn to partners who have children.
"In the last 14 years, she has gone through 16 boyfriends, all with children, she is moved within weeks of starting to date and assumes the role of stepmother very quickly too," she said.
"These children then become part of our wider family, we celebrate their birthdays, family holidays, Christmases together. Our kids become 'cousins' and when they inevitably break up, we are left having bonded with children we will never see again."
According to the post, "within the last 3 months" her sister split from her ex, waving goodbye to two "wonderful boys," and is now preparing to move in with her new partner and his 3-year-old daughter.
Yet when the woman confronted her and warned that her kids could not "keep going through this cycle" of meeting new kids, befriending them and then having to say goodbye, her sister "hit the roof" and accused her of "not supporting her new relationship."
Although she insisted this is not the case, the woman said she would not be meeting her new boyfriend's kids as she feels the "speed" her sister moves at is "not good for these children."
She called on her sibling to "bear some responsibility" and just say "no" to moving in such a small time frame. But while some in her family expressed caution at the woman's approach, for many replying on social media, she was right to address the issue.
"Your sister is reckless and irresponsible. Stand your ground," Mumsnet user BitterAndOnlySlightlyTwisted wrote. "The disappointment and distress you and your family members have suffered…pales into insignificance compared to what the children likely experience."
"Those poor children," Bees commented. "I cannot even begin to imagine how horrendous this is for the children involved."
Myneighbouristotoro wrote: "You are 100 percent correct to say she needs to take some responsibility and understand how damaging her actions are to those children."
SlickShady, however, sided with the woman, telling her sibling: "Whatever bad choices and poor decisions your sister makes, how does it affect you or impose on you in any way to simply meet her current partner's children?"
OriginalUsername3, meanwhile, urged the woman to keep a distance. "You can't change her behavior," the Mumsnet user wrote. "But you can change its impact on you. By not getting involved with the new children in her life until her relationship is stable."
Newsweek was not able to verify the details of the case.
If you have a similar family dilemma, let us know via life@newsweek.com. We can ask experts for advice, and your story could be featured on Newsweek.
[ad_2]

Source link