[ad_1]

Dear Newsweek,
Myself and my husband are not a new couple. We got married seven years ago, and things have changed so much between us.
He doesn't socialize anymore and he has no friends of his own, I don't see my friends anymore and we don't go anywhere together. He does the shopping for the house, he tells people lies about how I mistreat him, and he tells people how difficult it is to live with me. He says it's his home and he calls me all sorts of names, makes fun of my first marriage which failed, and says very insulting and vulgar things about it. We argue a lot, especially when I see him hiding his phone when I walk into the room.
I found out that he has regular conversations with a woman in one of the offices in our town. I told his family about what's going on and they just shrugged it off…if only they knew what I have to go through every day.
His family have occasionally been friendly to me, but they have a very negative attitude towards me. I did not get married to divorce again, but I don't know how I will get through living like this. He has told me he is done with me, and even took back gifts he has previously given me.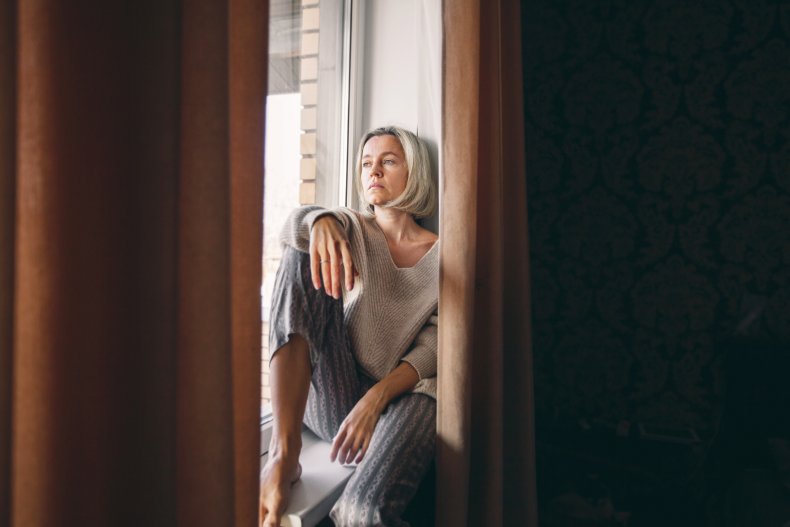 I do feel this other woman is playing a role in how my husband now treats me. I feel like my husband has stolen my personality. I have no opinion on anything, he makes all the decisions, he moves all my things and I think he has even given some of my belongings away to our cleaner.
I'm incredibly hurt by the situation and very worried. He told me he will make me suffer once I stop working. I don't know what I have done to make him hate me so much, and I'm not in a position to pay a divorce lawyer.
Please help.
Elizabeth, Africa
Don't Handle It Alone, You Need To Get Support
Dr. Chloe Carmichael is a Clinical Psychologist USA Today Bestselling Author of Nervous Energy: Harness the Power of Your Anxiety and Dr. Chloe's 10 Commandments of Dating.
Dear Friend,
I'm so sorry to hear about your marital situation! From what you've shared, it sounds like you may be in an emotionally and financially abusive relationship. Of the many things in your letter that concern me, the biggest is your statement that you feel your husband has "stolen your personality" to the point where you now "have no opinion on anything". These statements suggest that you are feeling too weak to evaluate your situation and advocate for yourself (as clearly appears to be needed), so your best first move may be to seek counseling and/or take some space to be with friends or family who can help you reconnect with your strengths.
You've indicated that finances are a barrier, so try googling phrases like "low fee therapy" with your ZIP code online to find affordable support nearby. If you are a person of faith, or at least open to counselors of faith, you may also want to check nearby houses of worship to see if they offer pastoral or faith-based counseling services. You might also consider spending a week with a trusted friend or relative while you "take a break" from things at home and reconnect with yourself while also gaining the support of someone who truly supports you.
I understand you're saying you don't want to have your second marriage end, but it sounds as if your "husband" may have broken the marital vows already, without any intention of repairing them. For example, his statements that he is "done with you" and plans to "make you suffer", and if it is true that he's having an affair, all suggest that he is no longer honoring his role as your husband. A marriage can survive difficult chapters, but it requires two things: mutual respect for the marital vows and commitment to the marriage from both parties. If your marriage no longer has those things because your husband has essentially withdrawn them and has no willingness to restore them, then a legal divorce would just be a matter of paperwork because the essential ingredients of the marriage are already gone (the mutual vows and commitment ).
Once again, I urge you to seek counseling and/or draw very close to friends and family who can nurture you back into connection with yourself so that you can confront this situation with the strength it requires. Don't handle it alone, get support.
It Is Unlikely You Will Be Happy If You Stay
Matt Lundquist, is a Columbia University-trained psychotherapist with more than a decade of clinical experience with individuals, couples, and families.
Elizabeth,
It seems you may be in an unfortunate situation. While I only have a small amount of information (and I'm hesitant to give some consequential advice with so little context) it seems you're being treated poorly, that this has been going on for some time and your marriage is quite unhappy.
That said, you describe a situation that seems untenable: your husband's name-calling, making fun of your first marriage, insulting you, the way his family treats you; your concerns about infidelity. All points to a broken marriage.
While there's good reason to imagine or hope that outside help–counsel from a therapist, a religious leader or a family or community support could help repair the marriage, your husband's (and his family's) behavior suggest some very heavy lifting would be involved in restoring the relationship to a place of kindness and decency; I'm not optimistic.
Again, I don't know whether leaving is in fact an option but it seems unlikely you'll be happy unless you do so.
---
Newsweek's "What Should I Do?" offers expert advice to readers. If you have a personal dilemma, let us know via life@newsweek.com. We can ask experts for advice on relationships, family, friends, money and work and your story could be featured on WSID at Newsweek.
[ad_2]

Source link